2022-05-09 22:22:00
I have been so noisy on Twitter and nauseated in real life.

My country, the Philippines, is having an election. The two most popular choices are an actual good president-material who has a proven track record of helping the poor but she is a woman. *sarcasm* Oh no, what will the patriarchic Philippine culture ever do? */sarcasm* The other popular choice is the Philippine's only dictator's son. Yes, the Philippines had one dictator. It was President Marcos. He put the Philippines under Martial Law. That guy was president for 20 years. "The President of the Philippines is elected by direct vote by the people for a term of six years. He may only serve for one term, and is ineligible for reelection" (The Executive Branch | GOVPH, 2022). In 2022's current election, his son is running for presidency.

On my previous post, I mentioned how I wanted a place to write longer posts. This is one of the reasons I wanted to. I want to say a lot of things about this topic. I am still a Filipino despite living away from home for more than years now. I still speak the language. My family and friends are still there. So this topic still greatly affects me.

During martial law, you speak out against the government, if you rally, if you protest, you could disappear.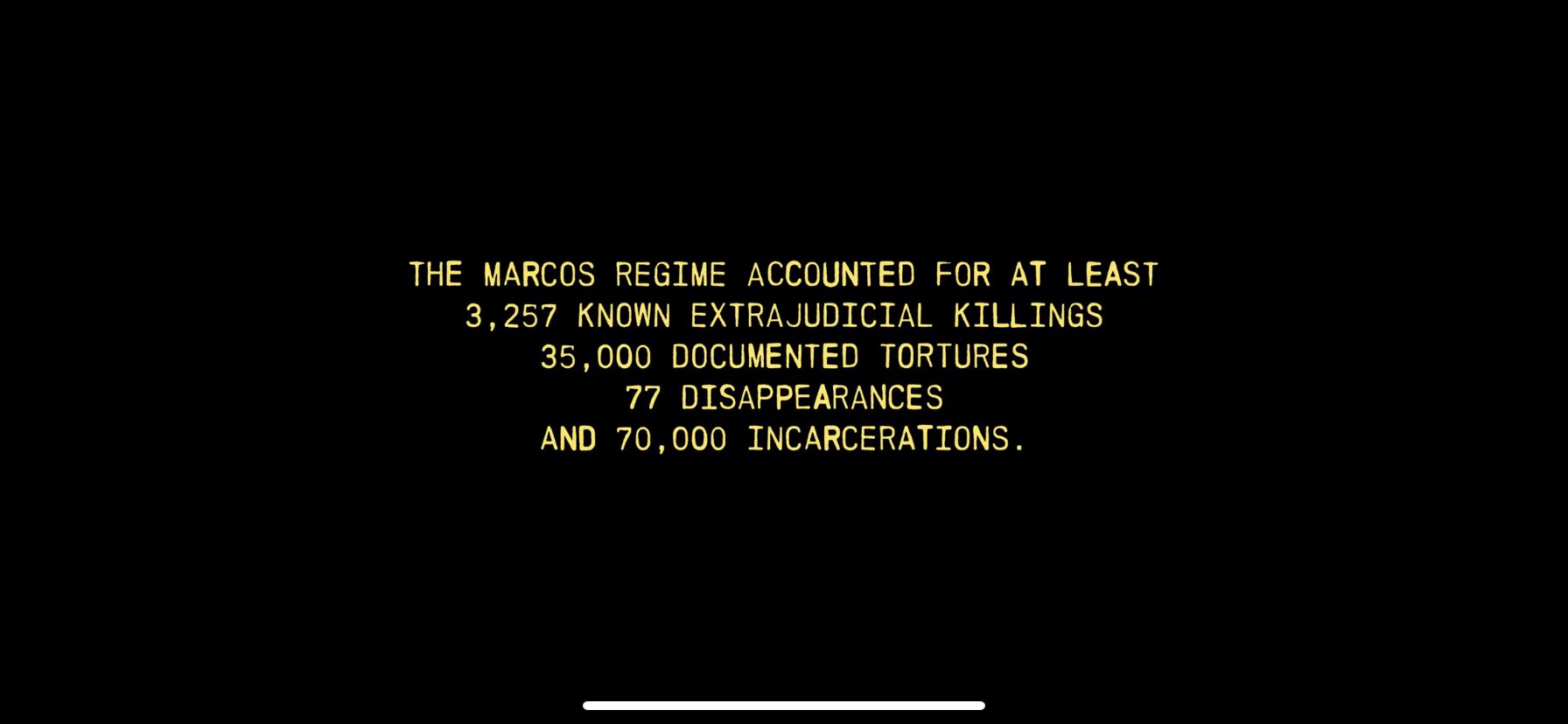 I saw a moving video of young people in favor of Martial Law. They were interviewed by victims of the Martial Law but did not know it. When the victims (the old people in the video) revealed themselves and told their stories of how they were tortured because they protested, they rallied, they spoke out against the government, the young people were shocked.


Every year, the EDSA people power revolution is celebrated in the Philippines. There is a reason for that, but today, I suppose, that reason is forgotten. I feel so nauseated. People forgot our country's history. What the Youth of Martial Law fought for is taken for granted. I am afraid Philippines will be under martial law again. If not, this Marcos may plunder the country like his parents did. His parents stole $10b from the Philippines (Davies, 2016).

I feel so nauseous. I think this is all I have to say. There are still a lot of things swirling in my mind, but this is the gist of it. I still hope for the best for my country.